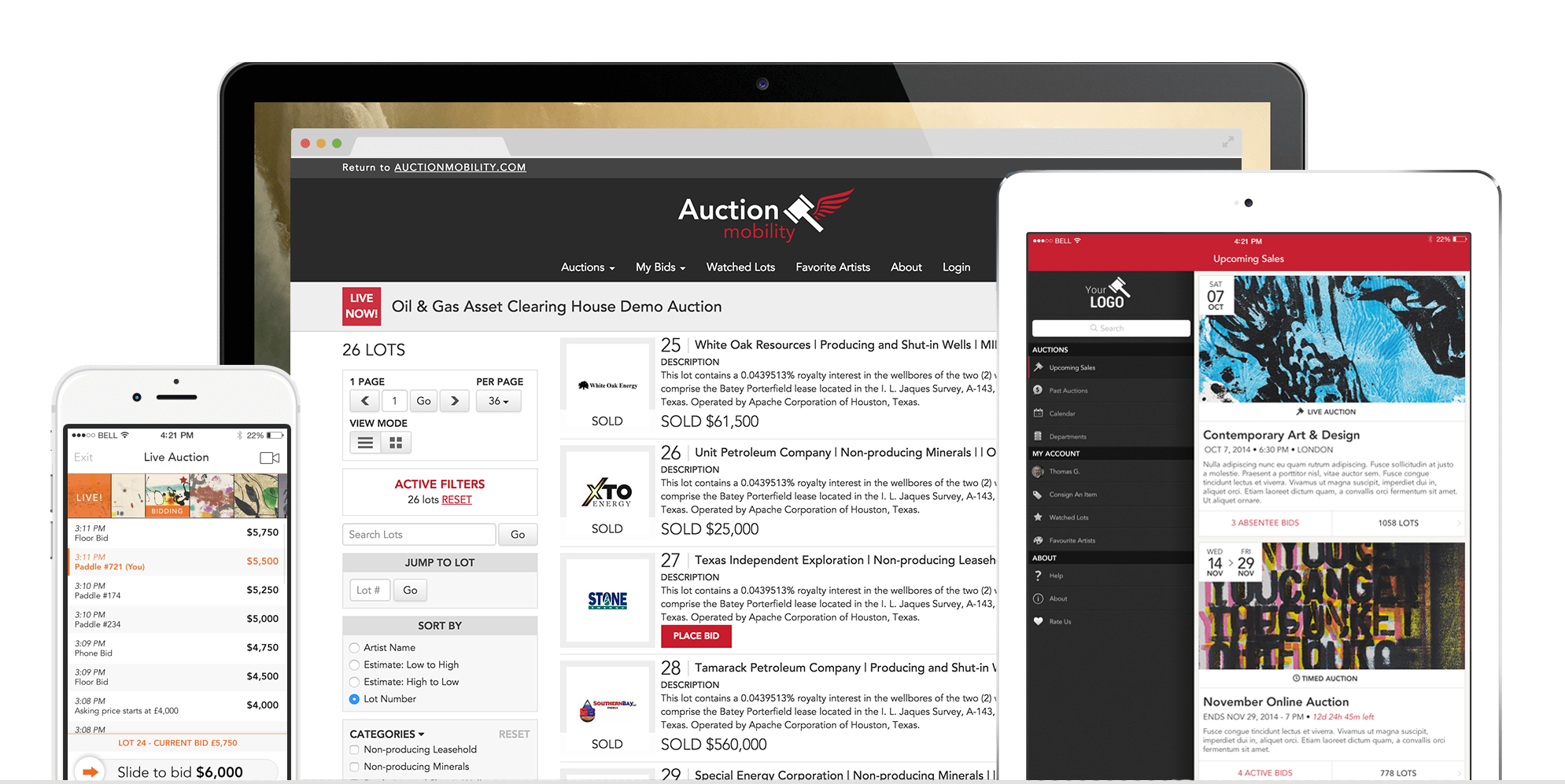 Why A New Auction Site For Gunrunner?   
Some have asked why we "changed" to a new online auction format.  The answer can only be:  "It was time."  We had worked with our former company for 15 years and they did a great job hosting the site and became our great friends and partners in auctioning.  They will continue to advise us and do promos for us.
But the computer field moves very quickly and requires frequent updates with better and better technology and more security – and these are important to presenting and selling such regulated items as firearms.  Here at Gunrunner Auctions we better be on the "top of our game" because we are watched, regulated and audited by top government agencies with little patience or tolerance.
So after 15 years with the same auction platform, same security and same encryptions, it was time to reinvent a new auction website with state-of-the-art features/security as 15 years is an eternity for a web site.  It was time to move from horse and buggy to the jet age.
The former site was no longer upgradable, nor was it secure enough to satisfy the stringent requirements of safeguarding VISA/MC credit cards.   The fine for letting any of these cards out due to hacking or carelessness (or any reason for that matter) is over $500,000 per incident.  The former site was no longer safe and hackers had penetrated nearly to the cards during several incidents (all reported to the FBI).  VERY SCARY!  So our new site does not store credit cards and its security is much better than the former site in all regards.  That security  is an advantage for our company and YOU.  That's another reason for dropping "bid history" as there was abuse/breach of security that occurred there.  I want total confidentiality for our bidders and consignors – this is our guarantee to you.
The former site was built on an old, obsolete platform that is no longer supportable and even if we spent $50,000 upgrading, it would not be secure enough.  Additionally, I have BIG PLANS for state-of-the-art features as Gunrunner Auctions grows and grows.  The new site takes us to the next step and future of Gunrunner Auctions and allows that growth.
For those of you not aware of the intense and complicated nature of starting up a new online auction site, think of it this way:  It's much like a moonshot – dozens of programmers/developers work around the clock for MONTHS to give me the vision I want.  It is NOT some package you slap up on the screen and everything works beautifully.  Good websites are ever evolving with more and more features to make bidding easier and contents safer.  Faster speeds.  Constant flying engineering changes are going on at all times.  We are at a wonderful point right now in the evolution of this site.  MORE to come!
See my discussion of TEN added features to the new site for easier bidding and navigation on the site under "Ten Features of Our New Site".    We created this new site for YOU – our valuable customers.
Meanwhile send us some guns for consignment! Gun markets are up, up, up and it's a very exciting time to sell! Great firearms are pouring in EACH DAY to our two auction facilities! The last six months have been RECORD AUCTIONS, SO MARKETS ARE STRONG AND THERE ARE MANY BIDDERS!  If you have any gun – 1 or 1000 for our auctions, let us know! For the last 17 years we have charged the same consignment fee: 15% for firearms and 25% for ammo/accessories.  You are paid 30 days after the last day of each month's auction.
2016 was the BEST YEAR in the firearms trade, so stay tuned for more great items every month!  We have every reason to believe 2017 will EXCEED 2016!
Get ready for action! Gun markets are up! Your firearms have never been worth so much as TODAY! Some tips for using our site: Remember to carefully note the closing times of each gun if which you are interested. Have fun! It's really easy to participate: You win a gun and we ship it to your home town gun dealer and you pick it up there! Make sure you read "Terms of Sale" and understand that this is a REAL auction and that EVERY GUN sells "As is, where is" – you win it, you OWN it. Stay tuned and get ready to find your dream gun!
Our regular 400 gun auctions are MONTHLY and start the first week of every month (usually the 7th of each month), so book mark us and hang on for the ride of your life!  Some tips for bidding with us: Remember that we operate under Eastern Standard Time. Our firearms start at $20 with NO RESERVE.  ALL GUNS SELL.  We run REAL auctions here! Note carefully the close times of each firearm in which you are interested – these are on every firearm in RED (Eastern Standard Time). If you have questions, E-Mail store@thegunrunner.com. Have fun! We are getting some of the finest guns in the country, so STAY TUNED and BID. Rest assured that your "Dream Gun" will come up real soon!
Remember to "refresh" your screen regularly and watch the ending time of any gun(s) in which you are interested.  Get registered and get involved TODAY!  You use your E-Mail address and the password of your making to bid.  Easy!  Get ready for some major fun every month! BEFORE BIDDING MAKE SURE YOU READ THE "TERMS OF SALE". This is important!!
Make up YOUR OWN MIND on any individual auction gun and bid accordingly using your own knowledge! If you have any firearms you would like to place in our future sales, just email Scott at scott@thegunrunner.com or store@thegunrunner.com. We charge a flat 15% to put your firearms on our site and sell them for you! 25% for ammo or accessories. As always, call us if you would like more information on any specific gun or would like to place YOUR firearms in our sales (more information below). We will be glad to provide more photos or any help with a firearm. Welcome aboard! Our retail store in Burton is open Tues. – Fri. 10-5 and Saturday 10-2.  Cody, Wyoming store hours are Tuesday – Saturday 10-5.  See you soon! We really appreciate your interest! Send us some firearms to auction!
Call us anytime! We will be glad to speak with you and describe any of the firearms in detail! If you need more digitals of any of the guns, we will be happy to provide them to you. Remember: We are gun collectors, hunters and competitive shooters just like you. We talk the talk and walk the walk as the old saying goes. And that's what distinguishes us from the other gun dealers and gun auction houses!  Unlike any of the online auction operations OUR GUNS ARE IN HOUSE WITH US.  A big advantage!
All guns ship from our Burton, Ohio or Cody, Wyoming facilities to successful bidders.  Shipping applies for either facility of course.  All guns must be turned over to us and must be on site before we list them.  Auction firearms in Cody, Wyoming are marked "Gunrunner West Item" after their description.  Otherwise, they are in Burton, Ohio.
All firearms are fully insured at retail value and secured when with us here at The Gunrunner. We have had thousands of satisfied customers! Why not join us? We are getting record prices NOW. Just give me a call and we'll set up a time to visit with you. Thanks so much for choosing us here at The Gunrunner.
We are glad to have you with us!  Upward!  Onward we go!
– Scott Weber, Gunrunner Auctions owner
Gunrunner Auctions, 14538 N. Cheshire St., Box 803, Burton, Ohio 44021. (440) 834-0160. FAX: (440) 834-1728.  store@thegunrunner.com
Gunrunner Fine Firearms & Pawn, 1131 12th St., Cody, Wyoming 82414. (307) 587-2272.     scott@thegunrunner.com