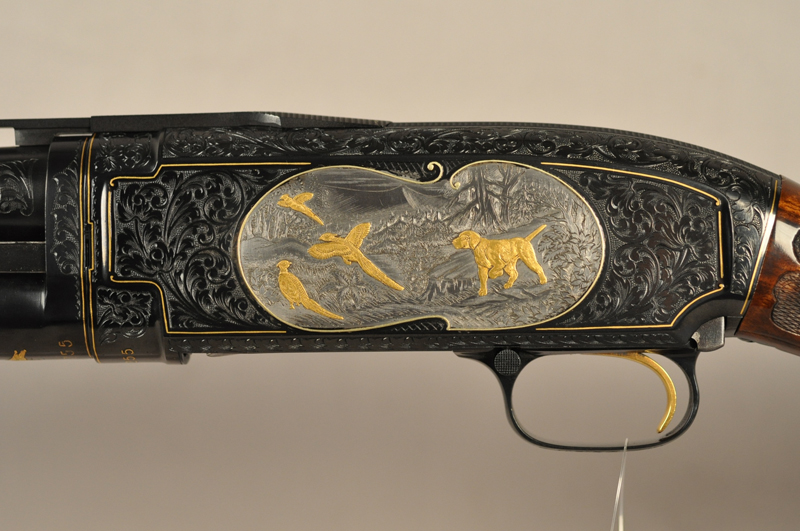 How To Use Our Site From Bidding To The Purchase
Great you're here on our Gunrunner Auction site!

 

You'll find this auction site to be the most modern and most efficient you will encounter on the web.

 

First, you must read "Term of Sale" on the upper right hand part of the home page.

 

This lets you know the ground rules of bidding and what fees we charge.
It's simple to register and bid.

 

Just hit one of the "Place Bid" buttons and you can register right away.

 

If you're already registered, it will ask you to verify your information and check two boxes and you're read to bid.

 

You do NOT leave a credit card with us.

 

Nor do we store credit cards.
We hold 12 auctions a year.

 

On the 7th of each month we begin placing items on the site – usually 50 a day until we reach 500 items per month.

 

You may begin bidding at any time.

 

Each item gets 10 days for your review and bidding.
Our auction platform makes it easy for you to keep track of your bids.

 

Any time you log-in and look at the items, you can easily see if you are winning or losing in your bids and what your maximum bid is.

 

Very easy!
Please be aware that our items elongate in closing time if there is a bid in the closing minutes.

 

This is to give everyone an equal chance to win. 
When bidding, remember to hit your computer's "REFRESH" button so you can see where your bid is in real time.

 

While the red clock may be ticking and moving, the page may not be reloaded.

 

THIS IS VERY IMPORTANT TO UNDERSTAND.
Many times we are asked what shipping charges will be on any given auction item.

 

We can only estimate while the auction is running because we don't know where the item is going and from what facility it will be shipped and we don't know the final price which affects the insurance cost. 
We are an online company, so it is best to EMAIL us when you have a question or need an invoice.

 

Once you are finished bidding, you simply send an email to

store@thegunrunner.com

and request an invoice.

 

One will be send by email to you with your total, buyer's premium and shipping charges.

 

The phones are backed up right after an auction due to call volume, so email is best.

 

You are NOT sent a winning email – there is no need to do because this is indicated for you on the site at any given lot number you win.
You can enlarge any photo by simply double-clicking on it.

 

Call if you need additional photos of any items.
Once you email for your invoice and get your total, you need to send your FFL's current signed copy to us via email or enclose it with your check.

 

Always put your name and Lot number on the FFL.